Find A Professional Hunting Dog Trainer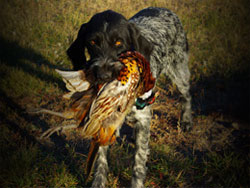 Gun-Dog-Trainers.com is your online resource to find gun dog trainers, gun dog breeders and gun dog kennels. Gun-Dog-Trainers.com was developed to provide information about how to find a reputable and ethical professional hunting dog resource for training or breeding needs.
Hunting dogs are categorized as pointers, flushers and retrievers, and many breeds of gun dogs are considered versatile breeds. The traits, instincts and personalities of the breeds can differ too, so it is important before committing to being a hunting dog owner to understand your wants and hunting needs.
Many upland bird & waterfowl hunters know the importance of hunting behind a great hunting dog, and that is why they invest so much time, money and love into their gun dog.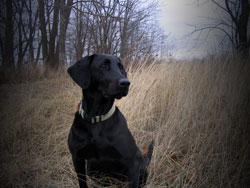 There are many gun dog breeders and trainers who specialize in versatile hunting dogs. Waterfowl hunters know how much a great waterfowl dog is worth to them. Drive, style, and intelligence are important traits in great waterfowl dogs.
A great gun dog doesn't develop based on it's pedigree alone-it's owner must have patience, desire and a love for dogs. If you are looking for a new hunting dog, you should look for a reputable gun dog breeder, one with many references.
A good hunting dog kennel will have built it's business based on the reputation of it's dogs and customer satisfaction. There is nothing more beautiful than being in the field, shotgun in hand, and hunting behind an awesome gun dog. Rock hard points, lightning-fast flushes and memorable retrieves is what it is all about.
The relationship doesn't end in the field either. A great gun dog requires attention, training and playing time every day. It benefits both the gun dog and the gun dog owner.
The bond that develops between a gun dog owner and a great hunting dog is unique, and it is truly a relationship that all gun dog hunters should experience. It is a two way relationship based on trust, much like any other great relationship.
Thank you for visiting Gun-Dog-Trainers.com. Please search the site, visit the many listings of professional gun dog trainers, breeders, and kennels for hunting dog information, and let other gun dog lovers know about us!